Tradeshows & Event Calendar
Events & Tradeshows

Futaba USA strives to make our products & technologies available for your review at several tradeshows across the country. See the schedule below for an event near you.
Awards and Recognitions
FUTABA CORPORATION RECEIVES PINNACLE AWARD FROM DELPHI AUTOMOTIVE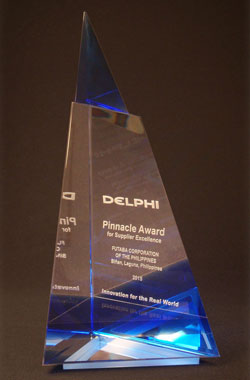 Futaba Corporation received a 2015 Pinnacle Award from Delphi Automotive, its most prestigious supplier honor. Futaba Corporation was recognized for its contributions to Delphi's Excellence culture and commitment to quality, value and cost performance.
The award presentation occurred on May 12, 2016 at The Rodney O'Neal Innovation Center in Troy, MI at the Delphi Automotive World Headquarters. Representatives from Futaba who attended the event graciously accepted the award along with other suppliers receiving awards.
"Our teams throughout the world work extremely hard to provide the best customer service, support, delivery, and quality to meet the needs of Delphi Automotive and those of their OEMs. To celebrate this achievement with an award and be recognized for our efforts means a great deal to our organization. Delphi is an important customer to Futaba and we hope to continue that relationship of being your supplier for many years to come," said Futaba Executive Management.
"Suppliers like Futaba Corporation play a significant role in Delphi's success," said Sidney Johnson, senior vice president, Delphi supply chain management. "They help us provide our customers with globally relevant solutions that capitalize on the megatrends of safe, green and connected. We appreciate Futaba Corporation's outstanding performance and understanding that excellence is simply how we operate."
Delphi recognized 32 suppliers from 13 countries with its 2015 Pinnacle Award.
Below is a list of trade shows we will EXHIBIT at through the end of 2020
2019 MultiGP International Open
At the academy of model aeronautics – Muncie, IN

---
IRCHA JAMBOREE 2019
30th anniversary celebration

---
AmCon
An advanced design & manufacturing EXPO

---
AUVSI XPONENTIAL
Boston Convention and Exhibition Center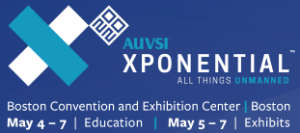 ---
Joe Nall Week
Fun, Fellowship and Hospitality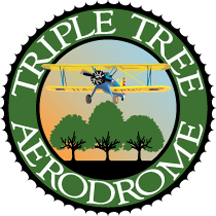 ---
The 65th Toledo Show: R/C Model Expo
The Toledo Show: R/C Model Expo is North America's largest and longest running R/C model expo.

---
Vehicle Displays Detroit
Vehicle Displays & Interfaces Symposium 2020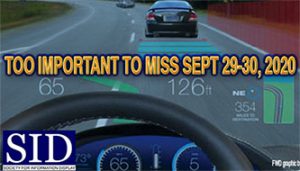 ---
Display Week 2020
Where the World's Electronic Display Industry Meets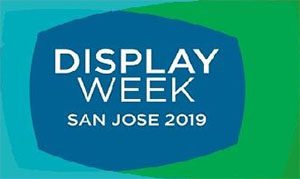 ---